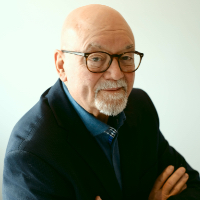 Jim is President of Simplify ISO Inc., and The Learning Alliance Inc. and has been teaching business professionals since 1977. He has implemented ISO Management Systems since 1992 with Fortune 500 companies, small to medium sized businesses and the Federal Governments of Canada and Africa.

He has designed and delivered Lead Auditor (and other) courses for BSI, QMI (now SAI Global), SGS , CGSB and the CWB Group. He developed and delivered the Assessor Training Program for Medical Lab assessors who do medical lab accreditation assessment for IQMH – the Institute for Quality Management in Healthcare, Centre for Accreditation.
He served on PC 280 to help contribute to ISO 20700:2017 Guidelines for management consultancy services, a standard published for use as a guideline for people or organizations for the assessment of management consulting services.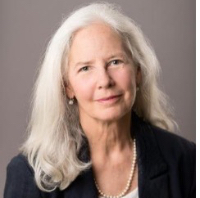 Dawn Ringrose MBA, FCMC is Principal of Organizational Excellence Specialists Inc in Canada, an international consortium of professionals dedicated to helping organizations improve performance. She has consulted to management in areas that positively contribute to organizational performance since 1984 and worked with organizations across size and sector. Several of these organizations have been recognized with a national excellence award.
In addition to consulting, Dawn has owned and operated several businesses and served as a Board member with a variety of professional and industry associations. She has been recognized by her peers with the Fellow Certified Management Consultant designation and with awards such as the Quality & Excellence Builder Award and Alto Award for Innovative Marketing. Dawn currently serves on the Board of the Global Benchmarking Network, Executive Team of the Organizational Excellence Technical Committee QMD ASQ and Board of the ISCM Foundation.
With a keen interest in sharing knowledge and experience with others, Dawn authored a publication (2010) and accompanying toolkit (2012) that integrates leading global excellence models, provides implementation guidelines for the user and aligns with other quality approaches, tools and techniques. Today, professionals in over 65 countries are using the tools.
Dawn has presented at a wide range of international conferences and published about her work in the Global Encyclopedia of Public Administration, Public Policy, and Governance (Springer International Publishing), The TQM Journal (Emerald Publishing) and Quality Management Forum (ASQ).
Along with Jim Moran, she served on PC 280 to contribute to the ISO 20700:2017 Guidelines for management consultancy services.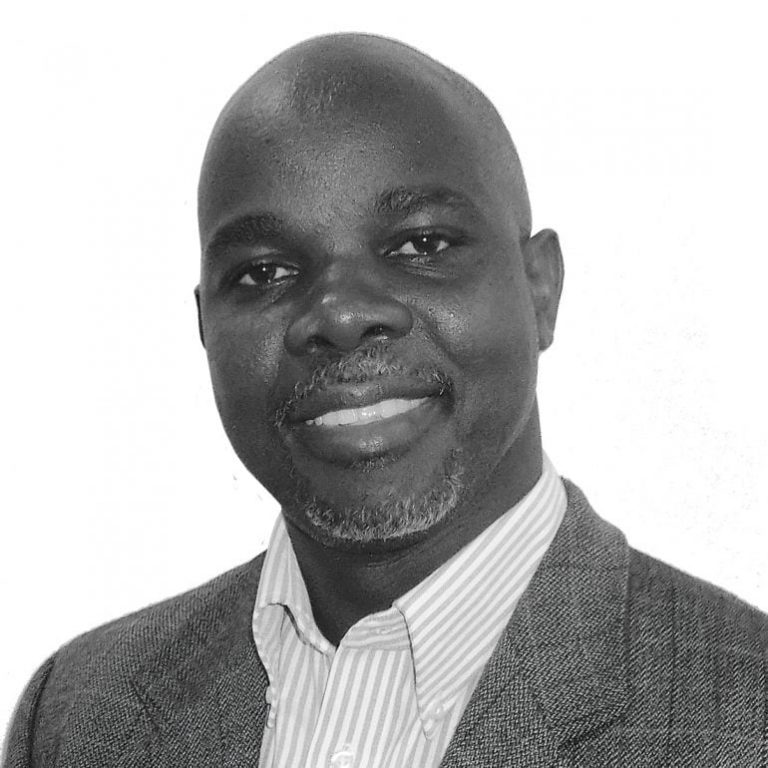 Hope Mugagga Kiwekete is the Managing Consultant at the Centre for Enterprise Sustainability (Pty) Ltd, in South Africa, an ISO management systems advisory, auditing and training firm.
For over 20 years, Hope has practiced as Safety, Health, Risk, Environmental and Quality (SHREQ) Management Systems Consultant, Trainer, and Auditor in diverse multicultural industry sectors in East, Southern Africa, and Southeast Asia. Hope provides advisory, training and auditing to organizations on managing risk through the implementation and maintaining of ISO management systems standards or other relevant standards.
He has contributed to various professional publications in the field of safety, health, environmental, quality and risk management matters in the industry such as: African Newsletter on Occupational Health and Safety previously published by the Finnish Institute of Occupational Health, Finland; Global Occupational Health Network Newsletter of the World Health Organization; Health & Safety at Work in South Africa previously published by LexisNexis; National Safety and Corporate Risk Management now the African OS&H magazine published by Safety First Association and SHEQ Management Magazine published by Charmont Media Global.
In 2021, he was awarded the AfriSAFE Lifetime Achievement Award for his contribution in advancing the cause of safety on the African continent.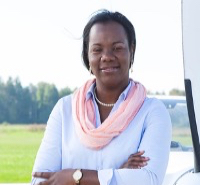 Ginette is a Technology Executive with over 15 years of demonstrated hands-on experience in leading engineering operations, developing new IT business areas and delivering customer focused technology products and solutions throughout the globe.
She has been with Searidge Technologies since the company's early beginnings. As Executive Vice president, she successfully contributes to maintaining a consistent trajectory of growth for Searidge. Her current focus is on Business Development, Strategic Partnerships and complex deals negotiations.
For almost two decades, Ginette has served in various Leadership positions with global players such as DaimlerChrysler, Fraunhofer, FIFA and Searidge Technologies.
Fluent in six languages and equipped with a strong engineering background, her areas of expertise include (but are not limited to):
– Digital Transformation and IT strategy
– ISO Standards (ISO 9001, 27001)
Ginette participates to multiple international working groups, including EUROCAE, ICAO, CANSO, ISO, etc.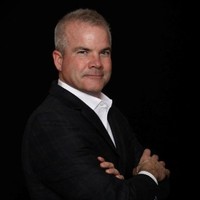 Integrated management systems specialist and change management expert.
Dedicated to ensuring your management system is the right fit and function for your operational environment.
Globally renowned for his ISO expertise and interpretive ability for any organizational size and type.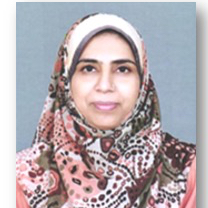 Dr. Nikhat received the "Award of Excellence" for her extraordinary contribution in the field of transfusion medicine by the Indian Society of Blood Transfusion and Immunohematology (ISBTI) national body in December, 2017.
She also received recognition as the "Best Blood Bank Medical Officer" in the state of Telangana by NACO (National Aids Control Organization) & TSACS (Telangana State AIDS Control Society), Government of Telangana in December, 2019.
She has an overall experience of 20 yrs in the laboratory medicine. The areas of expertise have been General Pathology, Immuno-haematology and Blood transfusion.
General Secretary of Indian Society of Blood Transfusion and Immunohaematology (ISBTI) Telangana state.

Registered Blood Bank Medical Officer by Central and State Drugs Standard Control Organization.

Member of Indian Society of Hematology and Blood Transfusion (ISHBT) and Society of Haematology & Transfusion Medicine (Telangana State Chapter) (SHTM).

Regional trainer under National AIDS control organization (NACO) to strengthen the Quality management systems in the Blood transfusion services.

'Expert Reviewer' of Haemovigilance Newsletter by the National Institute of Biologicals, Ministry of Health & Family Welfare, Government of India.

Trained on Laboratory Quality Management and Internal Audit – ISO 15189.

Vast experience in implementation of Medical laboratories — Requirements for quality and competence-15189

 
Dr. NikHat performs validation and method verification tests for accuracy (Bias), precision, analytical measurement range, carry over, verification of reference interval, method comparison and verification of manufacturer's claims.
Imparts training to the staff on Quality management system and oversees execution. Undertakes annual review of quality management system in terms of meeting the organization's objectives and timelines by considering the client's needs/wants.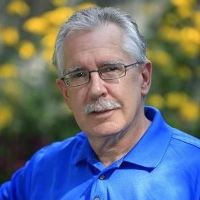 Michael Hart is Founder of HUMAN, a training & consulting firm focused on quality management and organizational excellence.
He is a Fellow of the American Society for Quality (ASQ); a member of the National Board of Directors for the Canadian Public Sector Excellence Network (CPSEN), and Chair of the CPSEN Board Advisory Committee.
Michael is an ASQ Certified Quality Auditor (CQA), Certified Quality Engineer (CQE) and Certified Manager of Organizational Excellence (CQM/OE). He is also a Licensed Associate for Excellence Canada (formerly NQI), and and holds a Masters of Business Administration degree with a specialty in Quality Management and Business Excellence from the University of Leicester in the UK.
Specialties: ISO 9001 and Integrated Management Systems, Business Excellence Models, Process Mapping, Seminar and Workshop Development & Delivery, Strategic Planning (Balanced Scorecard or SOAR Framework), Improvement Teams, Internal Management System Audits, Change & Transition Management, Statistical Process Control (SPC), Design of Experiments (DOE), Failure Modes & Effects Analysis (FMEA), Problem Solving & Root Cause Analysis, Process/Program Assessments/Evaluations, Appreciative Inquiry, Appreciative BPR.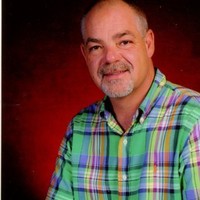 Brad Kitchen – Managing Director & CEO at United Registrar of Systems
Brad has been involved with business improvement and management systems in various roles over for nearly 25 years. Brad is a business visionary with extensive experience in improvement through implementation of international standards. Most recently in 2015, Brad has launched a Certification Body office for United Registrar of Systems with Headquarters in Burlington, ON and serving Canadian, USA and Mexican organizations . To date, URS Canada has issued over 300 Certificates of Registration covering nearly 400 sites.
Prior to URS, Brad was Vice President of NSF-ISR from 2011 through 2013, President and Managing Partner of AQA Canada Inc. from 2008 through 2011, Corporate Vice President, AQSR International LLC from 1996 – 2008. Brad held various management positions with leading third party Certification bodies. Brad is a former Director of the International Association of Accredited Registrars (IAAR) and International Automotive Certification Body Association (IACBA).
Brad is a Lead Auditor with over 20 years of experience in all facets of management system registration. He has assisted thousands of organizations in a variety of industries understand and become certified to international standards and technical specifications. From 1996-2008 managed the Magna International account on behalf of AQSR International including 270 sites worldwide which maintained automotive and environmental management system certification in response to their customers' requirements.
His auditing experience is extensive and includes, fibers, wood and wood products, paper and paper products, printing, plastics & rubber, machinery, electronics & optical equipment, automotive parts, construction, wholesale & retail, transportation and service companies.
Specialties: Understanding of how to improve your business, improve your bottom line AND maintain third party certification to ISO 9001, ISO 14001, OHSAS 45001, ISO 22000, ISO 20000 & ISO 27001, IATF 16949 and AS 9100, AS29120.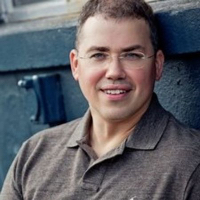 An Engineer and proven Leader with expert knowledge in Operations Excellence looking to apply Data Science to develop Processes, Products, Policy and/or Services. Strength lies in the ability to identify opportunities and then inspire and empower cross-functional teams to strategically and tactfully capitalize on them.
Risk Assessment Development and Deployment

Applied Statistics to large Data

Large Lean & Six Sigma project management and deployment

Cross Functional Team Leadership and Development

Strategic Planning, SMART Objectives Development and Deployment

Cost Accounting, Financial budget Development and resource planning

Applied advanced Product and Project Quality Planning Techniques (Risk Assessments)

Dashboard, Story Board and Balance Score Card Development and Deployment

Policy and Large Contract development and deployment

Corporate Single Agenda Development and long term Planning

International Standards development, integration and deployment

Hardware and Software Integration and Deployment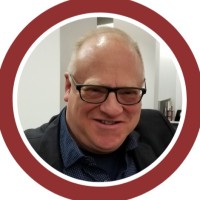 Howard holds an MA in Organization Development and Leadership from Fielding Graduate U. 
He is graduate of Fielding's Accredited Coach Training Program.  
He received his undergraduate degree in Psychology and a graduate degree in Public Administration from Wayne State University.
His coaching credentials are recognized by the International Coach Federation 
Howard brings knowledge and expertise in five areas to his coaching work. He coaches, trains, and consults to:
Business Owners & Professionals in all walks of life to become better leaders.

Intact Teams inside organizations to behave and work more cohesively together.

Individuals and Teams inside organizations to engage in productive conflict and remove abrasive behavior from the workplace.

Business Clients to grow their business by using LinkedIn as a Lead Generation Tool.

Individuals to help them make life & career choices that make them happier and more satisfied professionally.