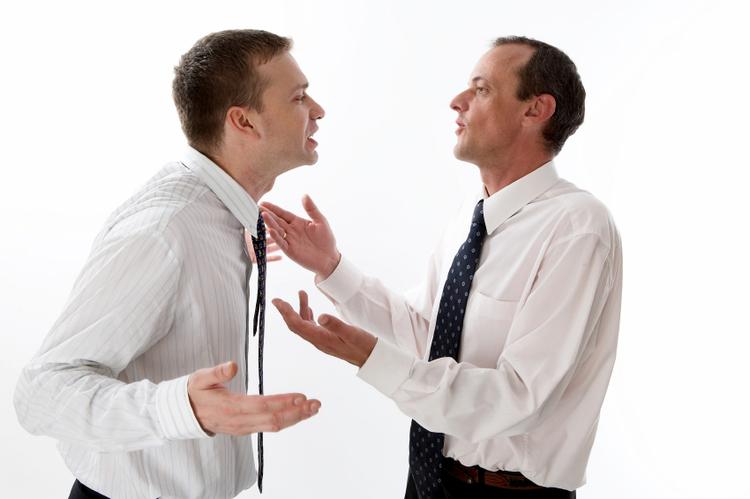 From the ISO site: iso.org/standard/70397.html
We all know that retaining loyal, happy customers is the key to any successful business, but the fickle consumer world is not always easy to please. A series of guidelines has just been published, bringing together international best practice on customer satisfaction.
From handling complaints to service with a smile, taking care of customers is a science in itself and one not to be taken lightly as it can have a dramatic effect on both staff morale and the bottom line. Studies abound that show that those companies that perform well in customer experience have higher revenues and returns on investments.1) Not to mention that most customers don't go back to a company if they have a bad experience. 1)
Getting the customer experience right, then, is imperative. A series of international standards dedicated to improving customer satisfaction has just been updated, to ensure the information is most relevant and reflects revisions to ISO's flagship standard for quality, ISO 9001.
Stan Karapetrovic, Convener of the working group that revised the standards said they guide organizations on implementing effective systems to improve customer satisfaction.
"These guidelines were revised simultaneously, aligning both with ISO 9001 and with each other," he said.
"While each of the standards can be efficiently implemented by themselves, their integrated application is very effective as well."
METHODOLGY
After you take the online course, if your organization would benefit from having a customized course, we can develop one for you.
It could be structured like this: Four online sessions of 3 hours each, 12 hours total. We use the IMSI 80/20 Model: 20% Instructor lecturing, and 80% exercises. ZOOM lets us create break-out rooms so 2 or 3 people can work together on exercises. Then a three week Break to do the project. Students will be working together in the 'Forum' to share ideas and complete the project as a team or helping each other. Participants can access the Instructor with questions and/or talk to each other.Project will be specific to each organization and will be designed to improve the effectiveness of their management system, no matter what kind of system it is.
CERTIFICATION
Certificates of Achievement are presented after the course has been completed. A Certificate of Competence is earned after completion of each successful project.
LEARNING OUTCOMES
In order to create measurement methods for customer satisfaction, we will examine:
Terms and definitions [Clause 3]
Concepts and Guiding Principles [Clause 4]

The 'concept' of Customer Satisfaction [4.2]
Guiding Principles [4.3]

Framework for Monitoring and Measuring Customer Satisfaction [Clause 5]

Context of the Organization [5.1]
Establishment [5.2]

Planning, Design and Development [Clause 6]

Defining the Purpose and Objectives [6.1]
Determining the Scope and Frequency [6.2]
Determining Implementation Methods and Responsibility [6.3]
Allocating Resources [6.4]

Operation [Clause 7]

Identifying Customer Expectations [7.2]
Gathering Customer Satisfaction Data [7.3]
Analysing Customer Satisfaction Data [7.4]
Communicating Customer Satisfaction Data [7.5]
Monitoring Customer Satisfaction [7.6]

Maintenance and Improvement [Clause 8]
Application Work at participants' sites
Determine how the terms and definitions apply in their organization [Clause 3]
Determine how to apply the 'Concepts and Guiding Principles' [4.2, 4.3]
Create the Framework for Monitoring and Measuring Customer Satisfaction [5]
Identify the context of the organization and the role customer satisfaction plays (ISO 9001 already has 'Context' considered) [5.1]
Establish a systematic approach to monitoring and measuring customer satisfaction [5.2]
Plan, design and develop the program [6]
Define the purpose and objectives [6.1]
Determine the scope and frequency of measurements and monitoring [6.2]
Determine implementation methods and assign responsibility [6.3]
Identify and allocate resources[6.4]
Identify customers [7.2.1]
Determine customer expectations [7.2.2]
Identify and select characteristics of customer satisfaction [7.3.1]
Establish indirect and direct indicators of customer satisfaction [7.3.2, 7.3.3]
Select data gathering methods [7.3.3.2]
Select sample size [7.3.3.3]
Develop questions [7.3.3.4]
Collect data [7.3.4]
Prepare data for analysis [7.4.2]
Determing method for analysis [7.4.3]
Do the analysis [7.4.4]
Validate the analysis [7.4.5]
Report results [7.4.6]
Communicate customer satisfaction information [7.5]
Examine customers and data collected 7.6.2]
Monitor actions taken as a result of customer satisfaction information [7.6.4]
Assess effectiveness of actions taken [7.6.5] (this will likely be documented in your current non-conformance and corrective action process, including positive feedback and reulting action)
Maintain and improve the customer satisfaction measurement program [8]
ONSITE OTCOMES
The organization will be able to apply the terms and definitions of ISO 10004
Context and interested parties (and their requirements) will have been identified
The framework for measuring customer satisfaction will have been established
The measurement and analysis program will have been planned, designed, developed and implemented
The data will have been gathered and analyzed
The whole customer satisfaction measurement and monitoring program will have been evaluated and recommendations for improvements made
Not registered? Create an account to get started.