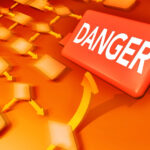 Once the risk requirements showed up in the latest versions of the most popular Standards (ISO 9001, 14001, 45001 and so on…) there was some head scratching going on. There have been thousands of articles and webinars on the topic – all very interesting!
One thing that keeps coming up in my classes and consulting assignments is the question of how to actually DO these activities. Clause 9.1.3 e) requires assessment of risk and opportunity activities (measurement) and the Management Review clause that matches it (9.3.2.e) requires review of them.
I've created a simple checklist to help you keep track of how well you're looking after these topics and you may find it useful. You can download it here
Remember, 'Risk' doesn't have to be 'risky' if you approach it with a bit of structure. Have a look at Failure Mode and Effects Analysis (FMEA) and you'll find lots of interesting ideas that could help you get a handle on this. It can help you move from being reactive to being proactive – a great way to improve processes and add $ to your bottom line!
Know Quality, Know Profits…No Quality, No Profits
If you'd like to see if our platform could help you manage risks and opportunities better in your organization, schedule a demo and we'll see if it's a good fit for you: