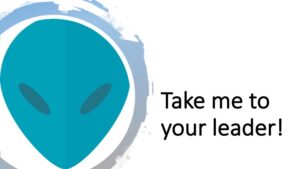 The Leadership Clause in all of the popular ISO Standards has some specifc requirements for Management to meet. They're all helpful and will get Management more involved than 'back in the day'. ISO 9001 has 10 requirements, ISO 14001 has 9 and ISO 45001 has 13. Meeting these requirements can increase employee engagement if Leaders practice the 'Three As' and 'Three Os'…
Do these Three As:
Accept: It's happened, let's find out where the weakness is in our system that allowed this to happen.
Acknowledge: People were doing their best – pay attention and acknowledge their efforts. They can only perform in ways that the work environment that Leaders have created. If they didn't understand, look in the mirror for ways to improve communication!
Appreciate: Everyone has something to contribute – show that you appreciate what they're adding to your organization.
Should we be avoiding anything? YES! 'Three Os'.
Dont' do these Three Os:
Over Control – This stunts creativity and chokes innovation.
Over Measure – Yes, we need to know what's going on, but be aware that setting targets will afftect beahviour – measure wisely!
Overrule – go with the flow and try to make the best of what has been suggested by your people. Knocking their efforts will result in disgruntled employees who will 'opt out' of any engagement program, for sure.
Know Quality, Know Profit…No Quality, No Profit
We have easy-to-use tools built into our Cloud-based Management System platform for managing your customer interactions. We'd be happy to spend 10 or 15 minutes with you to see if it's a fit…