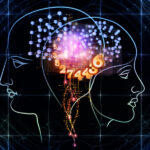 Brinkerhoff and Gill in 1994 estimated that 90% of every training dollar spent was wasted. Other research supported this to a degree, but it doesn't seem to be quite that bad according to Don Clark at NW LINK.
Remember that ISO 9001:2015 clause 7.2 Competence requires that you assess the effectiveness of any interventions you take to enhance competence. Good idea, right? Yes, but it's sure hard to do! Measuring transfer by traditional testing methods doesn't really show us much more than a person's test-writing skills.
On the eLearningindustry.com website, John Eades talks about 3 ways to measure training effectiveness:
Visual Confirmation
Find ways to have employees demonstrate what they learned after the training. They could upload proof of a completed task from their phone or tablet – a friend could help make the video. Many of our clients are using video as a way to document a process – document control is managed through the titling feature.
Social Ownership
Teaching each other is a great way to share knowledge and cement learning. This was noted in a Training Magazine article in the late 90's and it hasn't changed. People are proud of what they've learned and sharing with others creates engagement (ISO 9001:2015 Leadership clause 5.1.1 h).
Skill Assessment
The perfect model – assess the skills before training, do the training, assess the skills after the training. A dream come true, and now more doable than ever. Another key point here is to have the person's supervisor on board the whole way – especially the follow-up. One reason Brinkerhoff cited a mere 10% return on training dollars invested (The Learning Alliance, 1994) was the lack of follow-through by supervisors. An easy gain, for sure!
Know Quality, Know Profit…No Quality, No Profit
We have an easy-to-use training tracking tool built into our Cloud-based Management System platform. If you'd like to see if it can help improve how you manage your training activities, schedule a demo. We'd be happy to spend 10 or 15 minutes with you to see if it's a fit…