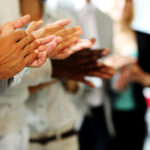 This is Deming's 12th point – another great idea that can improve the work environment in any organization! Start with a few questions and see what emerges…
Question: Is management REALLY listening? Or are people feeling like no one's responding? Management 
Question: Can people improve their own processes?
Question: Can people inspect their own work? (If they have to wait for approval, it will slow down production)
Question: Does management get involved only when a target is missed or a customer complaint arrives?
Question: Are people well trained and competent?
These questions can get you thinking about ways to promote pride in your people and drive more profit to the bottom line!
Know Quality, Know Profits…No Quality, No Profits
If you'd like to see how we've enhanced the ability to manage your work environment to support your people, schedule a demo and we'll see if it can make your 'ISO life' simpler!